There is no container we cannot supply
A reliable supply of high-quality containers is indispensable for logistics projects to move large, heavy, and valuable cargoes in small or large quantities.
Tradecorp can provide many types of containers for your project logistics from standard 20feet and 40feet, the high cube with one-foot extra height, reefer that can go down to -60 degree Celsius to the flat rack containers that can carry unusual size and shape object.
We believe that It is very important to maintain the quality of the cargo, to ensure its safety, as well as avoiding damages that may occur during the delivery.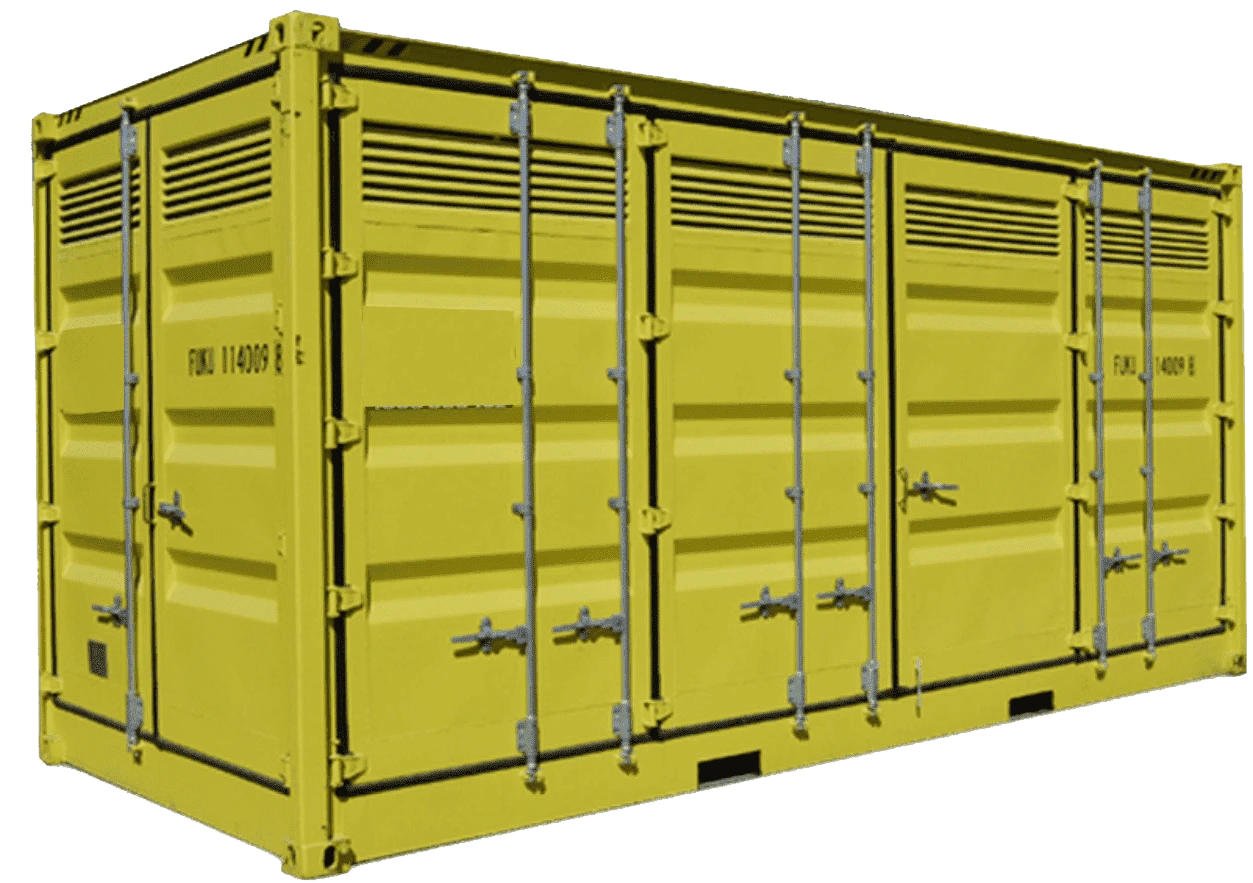 Every detail matters, Quality containers make a difference
The containers we supply meet very high standards. We keep them in a safe condition and ensure they got inspected periodically. Considering some cargo are highly sensitive, containers with sufficient air circulation or have the capacity to maintain temperature keeps the cargo stored safely. With our brand-new containers, your logistics project will be running smoothly.
Our large selection of shipping containers means that we can transport large, small and odd-shaped equipment and materials to your site quickly. We'll help you choose the shipping container that is best for your particular cargo.
You can purchase your shipping container outright, or you're able to hire it from us on both long and short-term contracts. We understand that projects can be unpredictable, and our staff will work with you to ensure you have everything you need throughout your project.
We're an industry leader when it comes to container modifications, and we'll work hard to ensure that your container meets your standards and that we design and manufacture it to your project.
We understand how important it is to have your items at your project site when you need them, especially when you're working under a deadline. We have a delivery guarantee that applies to all of our shipping containers, no matter if they arrive by sea, rail, truck or a combination of all three.
Available for rent for sale with a buyback guarantee
Why complicate yourself when you can simplify your project logistic container arrangement? One of the main project logistic goals is to move cargo successfully to its destination. That is why you need a reliable shipping container supplier. We have high-quality containers for moving cargo such as parts for industrial equipment, heavy machinery, or goods.
To provide favorable alternatives for both freight forwarders and businesses, we offer rental as well as an outright purchase for our containers. Renting will be better to accommodate your short-term project logistic. Meanwhile buying is preferable for long-term projects. Best of all, you can have a buy-back option to avoid uncertainty on what to do with the containers once you are done using it.
We implement this as a part of the project logistic plan and service.
Successful in protecting shipment of chemicals on a 13,787 KM long journey
A shipment of large quantities of chemicals from Australia to Sweden and Finland was made possible without any damages and delays. We provided a lot of containers that had been inspected by our experts for this project. Despite a lot of ocean water impacts and high exposure to the sunlight, the cargo arrived safely after weeks of ocean freight transport.
Following that, a careful unloading process was done. Our customer was very satisfied as they were no longer needed to take care of the containers after the project is finished. Buyback option from us makes them enjoy a stress-free shipping experience.
Our container for project logistic strong points are :
✓ The containers we use qualify with international shipping standards and are of high quality.
✓ Flexible rent or buy arrangements to accommodate both short and long-term project logistics.
✓ Our well-experienced staff can help You with any issues and special requests.
You are always welcome to contact us. We are ready to answer any questions you have.