Shipping containers for sale in Indonesia
Looking for a new and used container for sale? You're in the right place! We have quality shipping containers for sale in wide-ranging types and sizes. Get the best price in the market by buying from a first-hand container supplier like Tradecorp.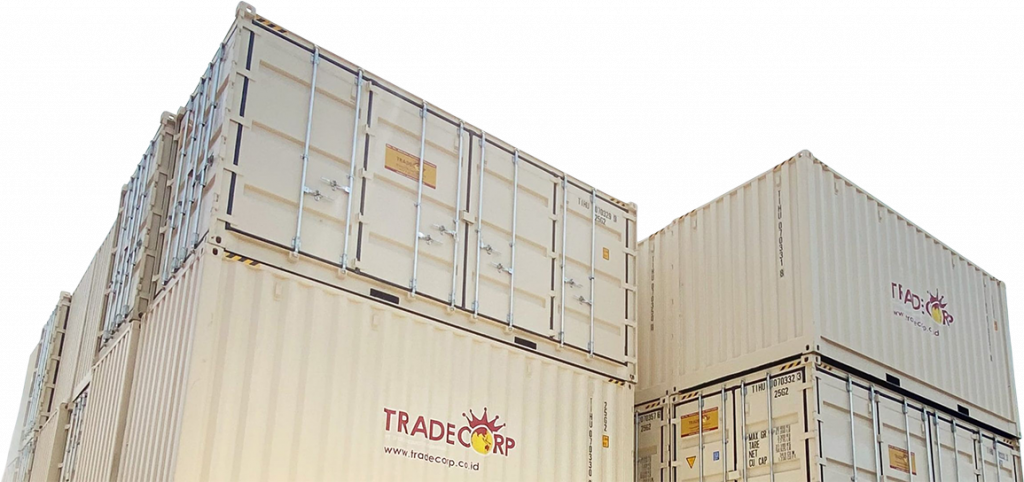 Discover our best-selling products
This list contains the most popular new and used shipping containers for sale. We have them available in various sizes including 20ft and 40ft.
We don't just sell containers.
Quality does matter to ensure the durability of all our shipping containers for sale. A thorough inspection is a must, especially when selling used or second-hand containers. The Corten-steel makes our shipping containers extremely powerful to prolong life before corrosion.
The corrugated or wavy walls and roofs make the containers durable even in the most extreme conditions. And with astonishing accuracy of the workmanship, our containers are perfectly wind and watertight, ultimate cargo protection. So, you can rest assured. The container price we offer is worth the quality you receive.
Many uses of shipping containers
Besides having new shipping containers for sale, we also offer second-hand containers for your cargo transportation units. By using containers, the process of transporting goods can be more effective than ever.
Whether transporting locally or internationally, your cargo will be secure until it reaches its destination.
Storing items made easy. Your stored items will be safe from any damaging elements.
Fortunately, we have used containers for sale that can get the job done without costing you a lot.
Need a workspace fast yet cost-effective? Office container is the best solution!
We offer both new and used shipping containers for sale that have been modified for office. After getting a great modification, our office containers can be as comfortable as a normal building.
Grab the attention of potential customers with extraordinary architecture and design. It is quick to build, highly customizable, and cost-effective.
Don't let budget constraints prevent you from getting one of our amazing container shops in stock! Second-hand options are available.
Have you got a dream of owning a cafe? With our cafe containers, starting a food and beverage business will now be quick and easy. We can help arrange the interior and exterior to meet your requirements.
For maximum life expectancy, it is best to choose a new container. But of course, with our modification expertise, even a cafe with second-hand containers will look as stunning.
You can build places for your employees to reside at a relatively lower cost. We have accommodation made of shipping containers for sale.
Not to mention, you can have a home with limitless design possibilities. Fine workmanship will remove the feel of living inside a container and turn second-hand containers into amazing homes.
Besides offering shipping containers for sale, we can help to arrange the most effective way to deliver your containers to ensure the total cost does not exceed your budget. Furthermore, we have several depot locations across Indonesia to ensure a low shipping cost and fast delivery for our clients.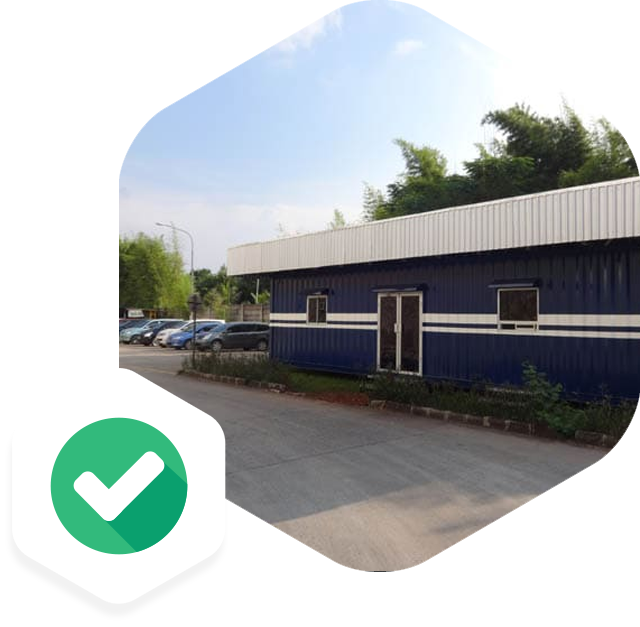 What do our customers say about us?
Highly recommended.
"Tradecorp has become Indonesia's #1 shipping container supplier. We strive to become a complete solution for our customers. Rest assured! The container price we give is worth the quality you expect and the services you receive."
A track record you can trust.
"We have been in the container industry for a long time, so we will always be there whenever you need us. Throughout many years in the industry, we have succeeded in offering innovations from containers to increase convenience and efficiency."
Offer great shipping containers for sale.
"The selling prices for new and used or second-hand containers that you get are the first-hand prices. There is no middleman or broker who makes the products cost higher than it supposed to be."
Don't hesitate to contact us to ask any questions you might have.