Storage Containers For Rent
Keeping your products and supplies in a safe place is very important. Tradecorp provides storage containers for rent, so You can have your cargo and inventory kept safe under security surveillance in a strategic location.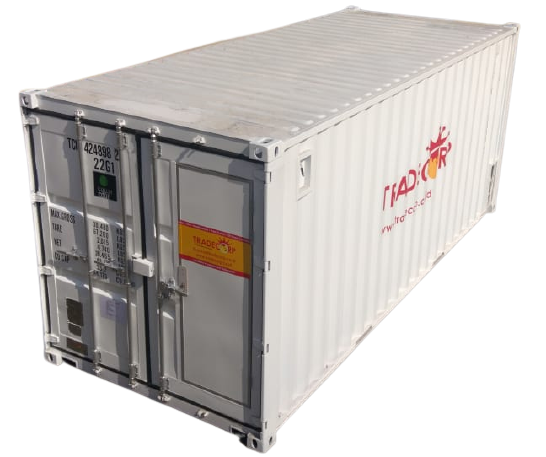 rent container warehouse to be a solution
Reliable Storage Solution For Your Business
For some companies, production supplies and finished goods are some of the most important assets of a company. For this reason, having a good warehouse is crucial. To provide a sufficient and decent warehouse requires a big investment. The question is how do you make sure your business has enough storage that is secure yet cost-effective for inventory?
Tradecorp Storage Containers For Rent
By using containers, your stored items will be protected from rain, the heat of the sun, and wind exposure. For those of You who are looking for storage containers for rent, you can use our container storage rental service.
There are two types of storage containers for rent to accommodate different types of loads.
1. Dry Storage
You can store various types of items that belong in the dry category. Dry container storage rental will keep your dry cargo safe and secure.
2. Cold Storage
We use reefer for cold storage, having a cooling system, you can store cargo at a certain temperature to maintain freshness.
If you plan to rent container storage, Tradecorp is here to meet your needs. Simply contact us to get the best deal for our dry or cold storage.
A strategic warehouse location must have access to get to airports, train stations, and ports. That way you will be able to reduce logistics costs and make the flow of delivery more effective.
These storage containers for rent are in Cakung, a very strategic location with freeway access to get to Tanjung Priok port. This port is the main and largest shipping port in Indonesia where you can distribute goods between islands or countries. Additionally, the location is large enough to keep various types and sizes of storage containers for rent.
Determining The Size of Storage
Knowing the size and quantity of your items will help determine the area needed to store your inventories. We provide dry storage and cold container storage rental for your business needs. From small to large warehouse needs.
It is suitable for those of you who need a cost-effective warehouse expansion to cope with your business growth. No need to worry, our team of experts can help estimate, provide size recommendations, and assist you with other things you might need.
We have several storage containers for rent to fulfill your self-storage needs at a great price.
Furthermore, the rental price of our dry and cold storage will depend on the rental period, monthly or annually.
✓ We provide storage containers for rent that meet very high standards and are clean
✓ The highest security standards container storage to ensure optimal protection
✓ Easy bookings that will be confirmed shortly
✓ Flexible rental arrangement. You can rent it monthly or annually
✓ You can choose to get one or a few containers for a bigger storage space
✓ Customer support that is always ready to help you with your needs
Don't hesitate to contact us. We are ready to answer any questions you may have.