We provide K-House products with the best prices and quality in Indonesia. Get a special offer now!
K-House is a Prefabricated light steel structure with a sandwich panel wall and roof. It is commonly seen on construction sites used as a site office and worker housing. As a temporary building, It is also suitable for many functions such as canteen, recreation room, washing room, storage, etc.
K-House prefabricated buildings are broadly used for temporary construction houses for field operations such as roads, railways, buildings, commercial, and other temporary houses, such as temporary offices, meeting rooms, headquarters, dormitories, and stores, school, hospital, parking lot, exhibition hall, etc.
K-House products for your various business needs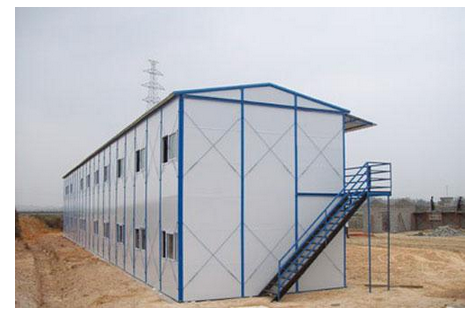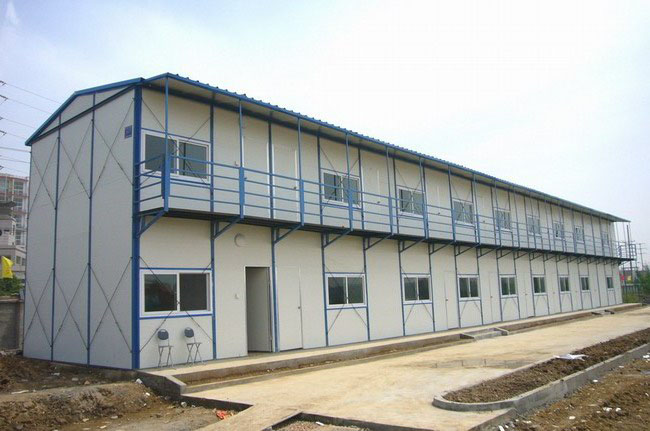 Fast and Clean Assembling
This unit construction method is dry installation. Apart from the foundation, it doesn't require water like a concrete structure, it leaves minimum waste after construction. It is fairly fast to construct and also quick to dismantle. The steel frame is connected by self-tapping screws and standard parts. It can be assembled with a few workers using common equipment and tools. The construction time is certainly faster than a traditional permanent concrete building.
Its construction cost is much lower than an ordinary building. Consisting of a light steel frame and sandwich panel and other common parts like bolts and nuts making this unit is relatively cheap. Moreover, we provide a rental option to save cost and release You from the hassle of handling the K-House after the project is done.
The steel structure of the K-House is made of high-strength steel. The sandwich panels can also be used for a long period. All the parts don't need any maintenance other than cleaning, broken parts can be easily replaced. It can also be used repeatedly for another project on another site.
This type of steel is relatively light and easy to transport. Despite being light it provides a strong basic skeleton for this structure.
Insulated sandwich panel walls protect the occupant from natural elements such as wind and cold weather.
The sandwich panel roof shelter the building from the rain and sunlight, they are durable and easy to replace if damage occurs.
Extra windows are available to allow more airflow into the building. Making it cooler and also releasing hot air inside.
We provide additional doors to accommodate your requirement. For example to build worker dormitory, or if more rooms are needed.
When more building space is required while space is limited, a two or three-storey structure is the best solution for this.
Steel stairs are also available to accommodate two or three storey configurations. We can also provide a walkway and railing.
DAPATKAN PRODUK K-HOUSE SEKARANG JUGA