One-stop solution formula E event
Tradecorp Indonesia provides various types of containers that have been arranged based on their categories. We arrange these cargo container categories based on their type and functionality.
For the 2022 Formula E Race in Ancol, Jakarta, Tradecorp provided ModBoxes, Refrigerated Containers, and ModPacks or better known as flatpack containers. They were assembled into a row of two-storey and single-storey structures. Each 20' x 8' modbox/mod pack were fitted with 28,000 BTU of air conditioning to keep broadcasting and electrical equipment cool during operation. Tradecorp delivered all the requested containers on time with the right specification.
TRADECORP PROVIDE SHIPPING CONTAINERS, MODULAR CONTAINERS AND ALL OTHER TYPES OF ISO CONTAINERS. TRADECORP HAVE YEARS OF EXPERIENCE HANDLING CONTAINERS

DIFFERENT TYPES OF CONTAINER
We are always ready to provide a wide selection of high-quality containers for all your needs. Starting from standard containers to specialized containers.

CONTAINER MODIFICATION EXPERT
We have expertise and experience in modifying containers. Custom containers such as office containers, accommodation containers, cafe containers, toilet containers and also swimming pool containers.

BEST IN ORDER FULFILLMENT
We are ready to deliver the best container products to meet your needs. From small to large projects even at remote locations.
Formula E was founded by Alejandro Agag and FIA President Jean Todt. They made the concept for an All-Electric Street Racing Series in 2011. The purpose of Formula E was to show what sustainable mobility can be achieved by powering electric vehicles for a better, cleaner future at the forefront.
Since its first race in 2014 in Beijing, Formula E has evolved into a global entertainment brand centred on motorsports. Today, with 12 teams and 24 drivers on the grid, the championship is the destination for the world's top motorsport teams and racing talent.
At the 2022 Formula E Race in Jakarta, Tradecorp supplied more than 100 containers and modular container products for this event. The Modular Containers were specifically designed with the client to meet their exact requirements. Whether it was creating the double storey complex or installing specialised sound proofing foam for the international broadcast teams, no request was too big or small.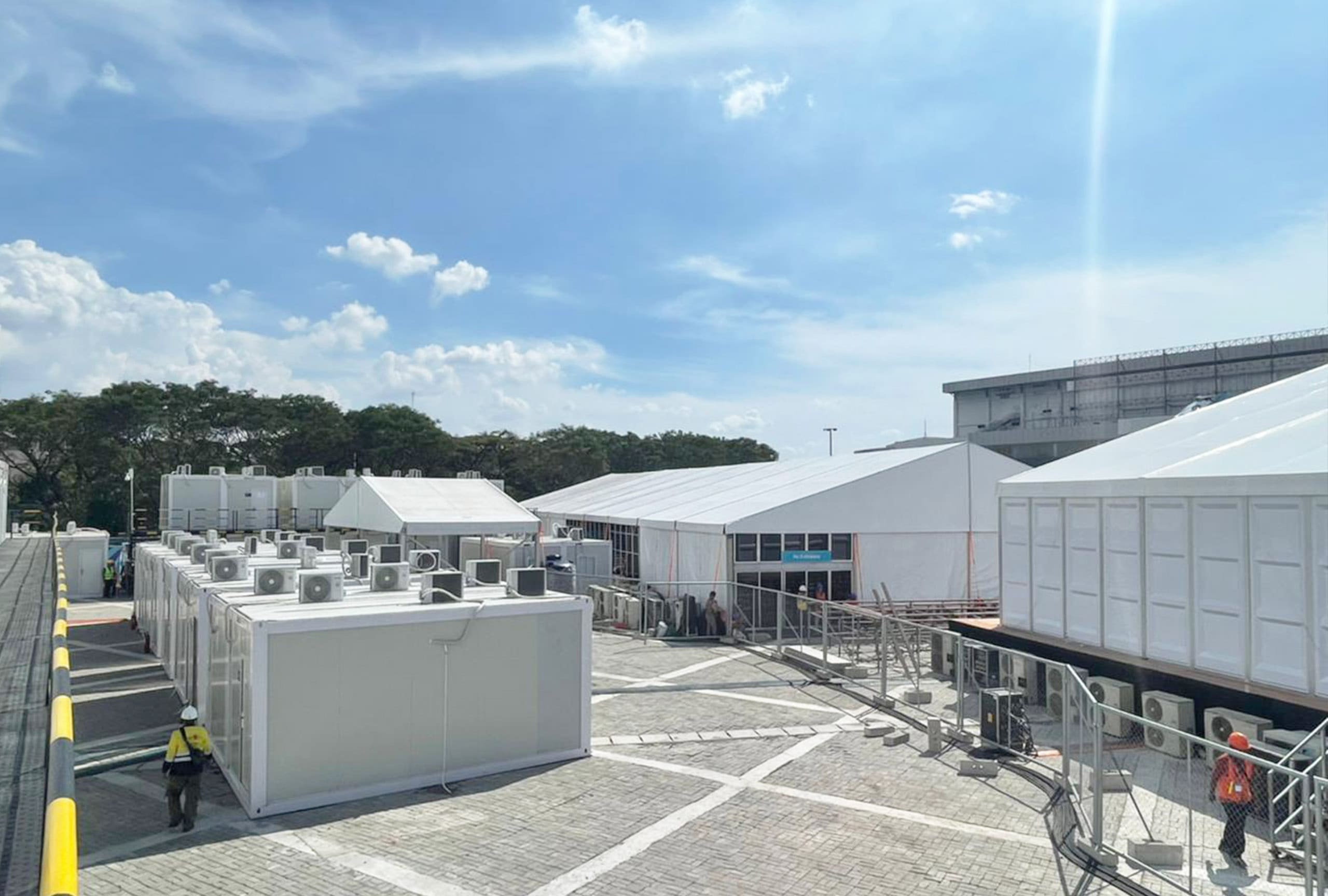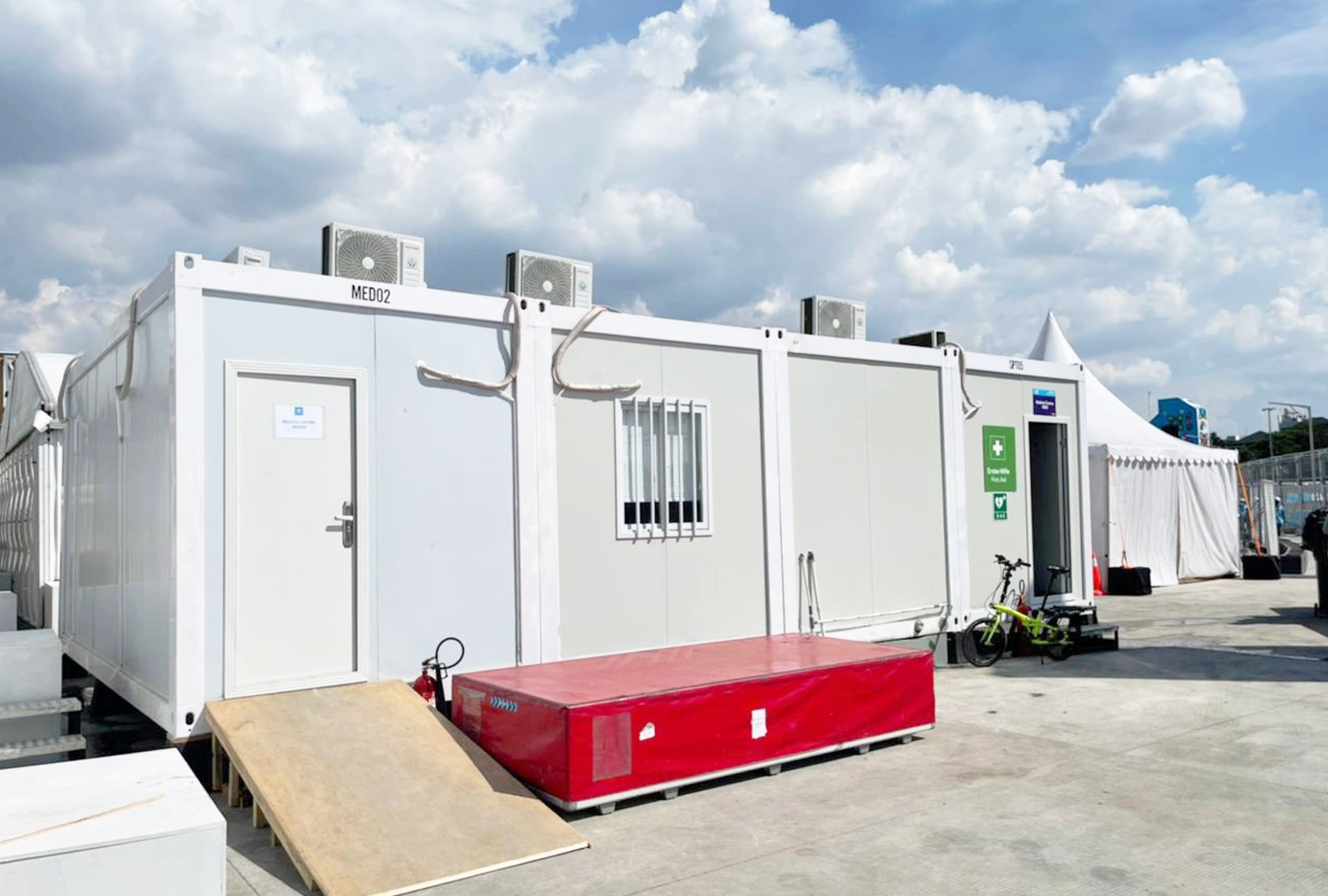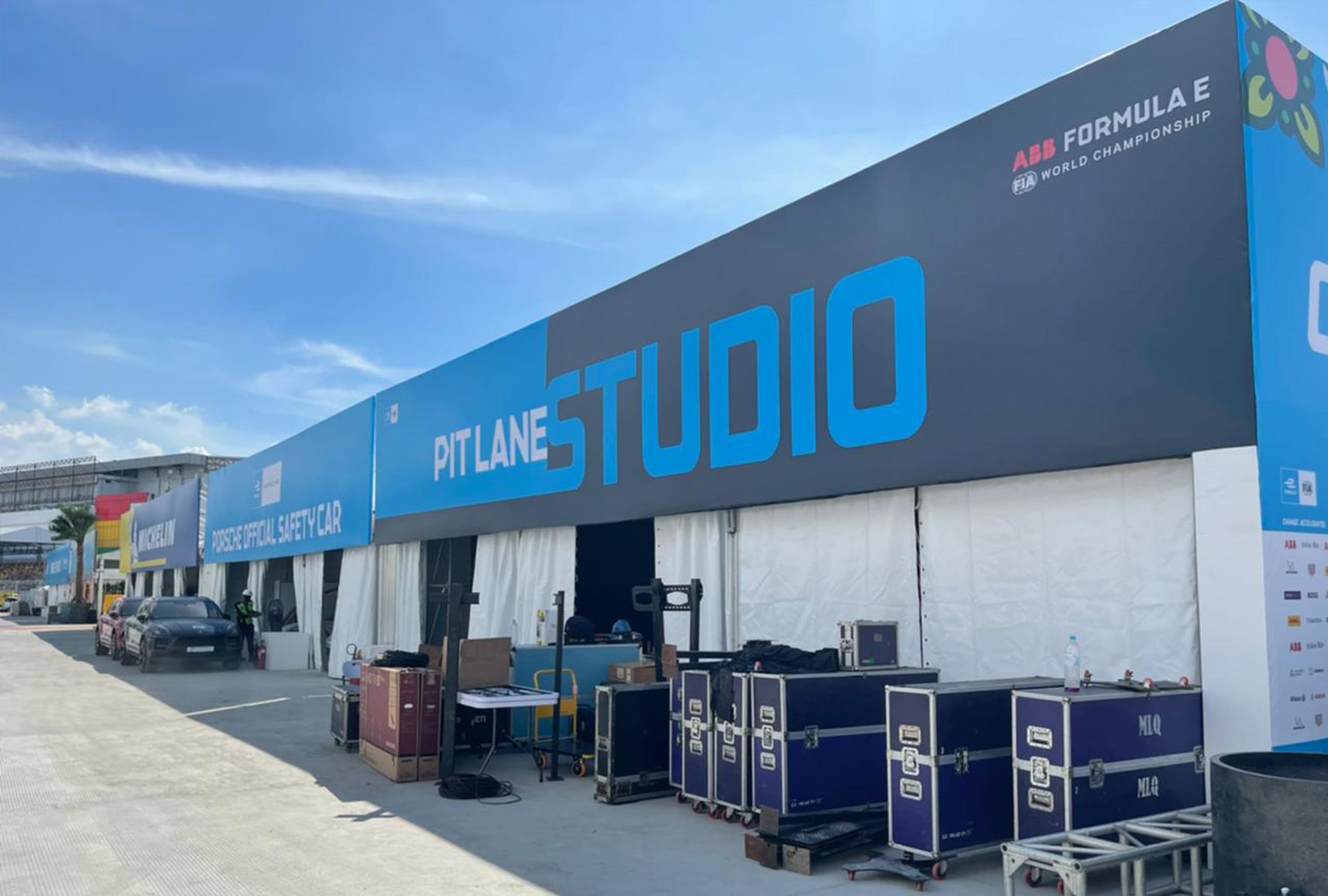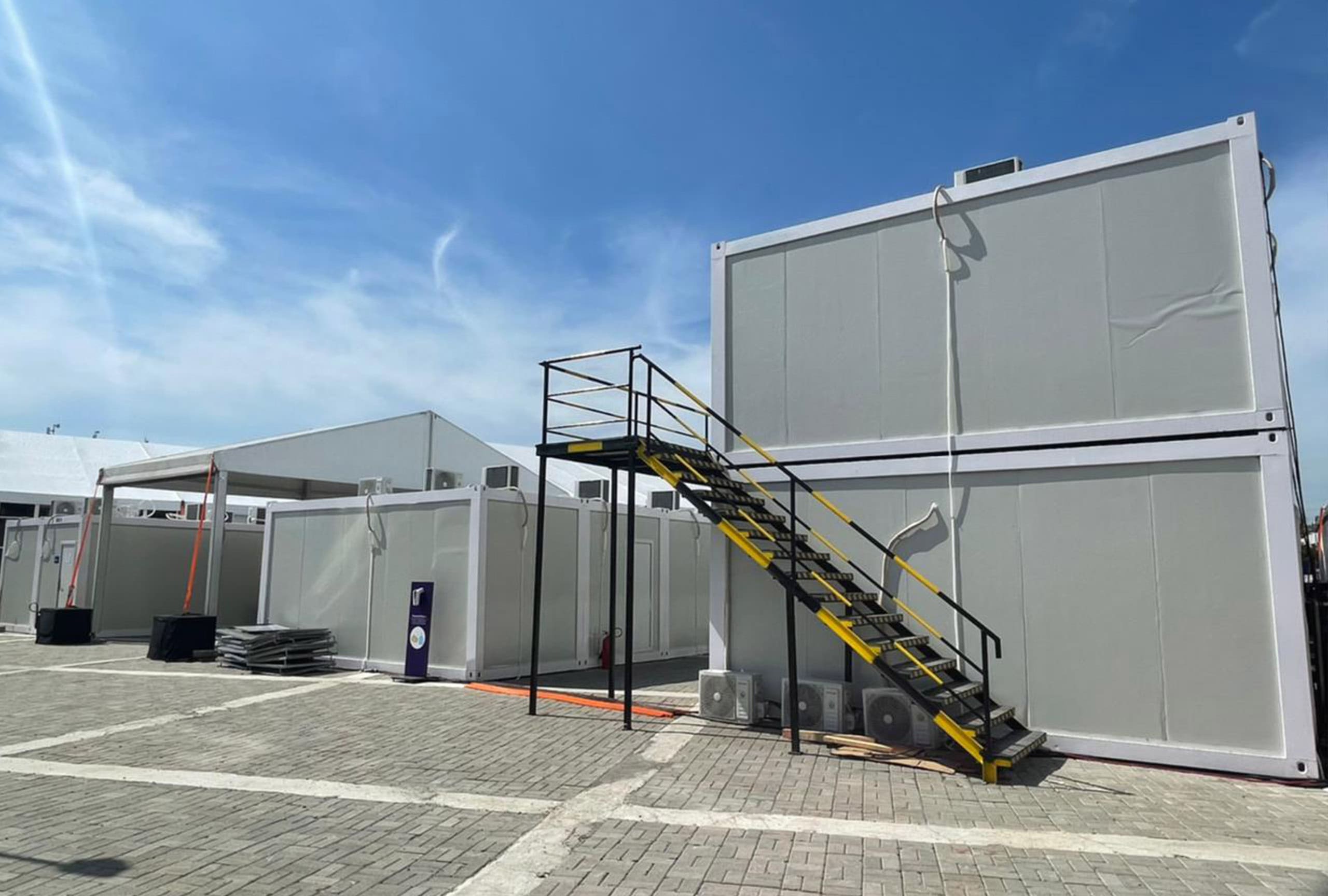 Containers and Modular Container products are multipurpose product. ModBox and ModPack were used for Medical Center, Temporary Office, Ticket Booth, Storage, and Broadcasting rooms. The Reefer Containers were used for food storage for the catering of the event.
Other than 2022 Formula E, Tradecorp has had experience with providing containers for several large national events like the 2021 PON in Papua, the 2018 Asian Games in Jakarta and Palembang. Tradecorp is well known in the industry for handling and completing complex projects on time and to the highest level of quality. Call us TODAY if you have an upcoming event and require items for either rent or purchase. Tradecorp can supply all items from temporary modular containers to temporary fencing and portable toilets to even grandstands and large tent halls.
Contact Us TODAY for all your modular and container products for your event