Portable Office Container & Modular, What are the Advantages?
Portable offices offer advantages in field project work. Project owners can minimize expenses for facilities and infrastructure for project workers by purchasing portable offices instead of constructing concrete buildings.
On every project, whether it's mining or construction, having a field office or site office or direksi keet is essential to achieve effectiveness and maintain productivity. Rather than building concrete structures, the search for solutions to quickly and functionally provide buildings has led to the innovation of container-based and prefabricated buildings.
Tradecorp Indonesia is a container supplier company that creates various innovative portable offices from containers and sandwich panels. The options they offer have been tailored to meet immediate on-site needs.
For more information about portable offices like Portacamp and modular solutions from Tradecorp Indonesia, you can learn more by contacting our team through the online form available on the Kontainer Indonesia website.
The Advantages of Portacamp Portable Office Container
The modified portacamp container has many functions that can support the accommodation and operational needs of field project workers. Portacamp is a shipping container that has been modified into a building while retaining the steel construction and container walls. The use of portable portacamp offices offers several advantages.
1. Sturdy
The conversion of shipping containers into container-based buildings still retains the pre-existing steel construction. The steel construction in portacamp naturally provides a robust building structure.
2. Corrosion-resistant
Shipping containers have undergone feasibility standards to be used for loading and unloading cargo. These feasibility standards include corrosion resistance. The corrosion-resistant characteristics remain even when the container is repurposed as a portable portacamp office.
3. High-Quality Materials
Stringent feasibility standards also require containers to be made using high-quality materials such as corten steel. The modification of containers into portable offices still maintains the use of corten steel to ensure the building's durability.
4. No Need for Building Permits
Portacamp is indeed suitable for use as a portable office. Placing a portable portacamp office on land does not require a building permit or IMB (Izin Mendirikan Bangunan).
5. Flexible
Portacamp, originally a shipping container, remains easy to relocate due to features such as corner castings and forklift pockets that are still in place. These features allow the portacamp to be lifted and transported using a crane or forklift.
6. Economical
The price of portacamp is more economical compared to concrete buildings used as offices. In the long term, a previously owned portable portacamp office can be reused at different locations, which can help save on budget.
The Advantages of Modular Portable Office
A modular portable office is an office created through the innovation of prefabricated construction using sandwich panels and container steel frames.
Modular buildings differ from portacamps in terms of the wall materials used. While portacamps still retain container steel walls, modular buildings use sandwich panels as the wall material.
Even though modular building walls are made of sandwich panels, the building's framework is still constructed from container steel frames. The use of container steel frames ensures the building structure remains sturdy.
Sandwich panels are materials that serve as thermal insulation, helping to maintain room temperature stability. Additionally, sandwich panels can also reduce noise, are fire-resistant, and can withstand various environmental conditions
The use of modular portable offices as direksi keet provides several advantages.
1. Attractive Design
Modular portable offices feature a more attractive design. Their design can even resemble contemporary office buildings. Additionally, their design allows for expansion, which can add more space inside.
2. Long-Term Use
Modular buildings can be used for the long term as long as their structure and construction are well-maintained.
3. Easy Assembly
Modular buildings can be assembled quickly. Their components are prefabricated in a factory and then transported to the project site for assembly. This process is not time-consuming and requires only a few workers.
4. Corrosion, Fire, Wind, and Earthquake Resistant
Sandwich panels possess characteristics that make them resistant to corrosion and fire, enhancing the overall durability of modular buildings. Additionally, the construction of modular portable offices is robust enough to withstand strong winds and seismic activity.
5. Flexible
Similar to portacamps, modular buildings can also be relocated quickly and easily thanks to features like corner castings and forklift pockets. Moreover, the interior space of modular buildings can be expanded by extending the structure.
6. Economical
Modular buildings are also economical, similar to portacamps. The careful selection of materials and the minimal labor required can reduce the overall construction costs for offices.
The Kinds of Portacamp as a Portable Office Building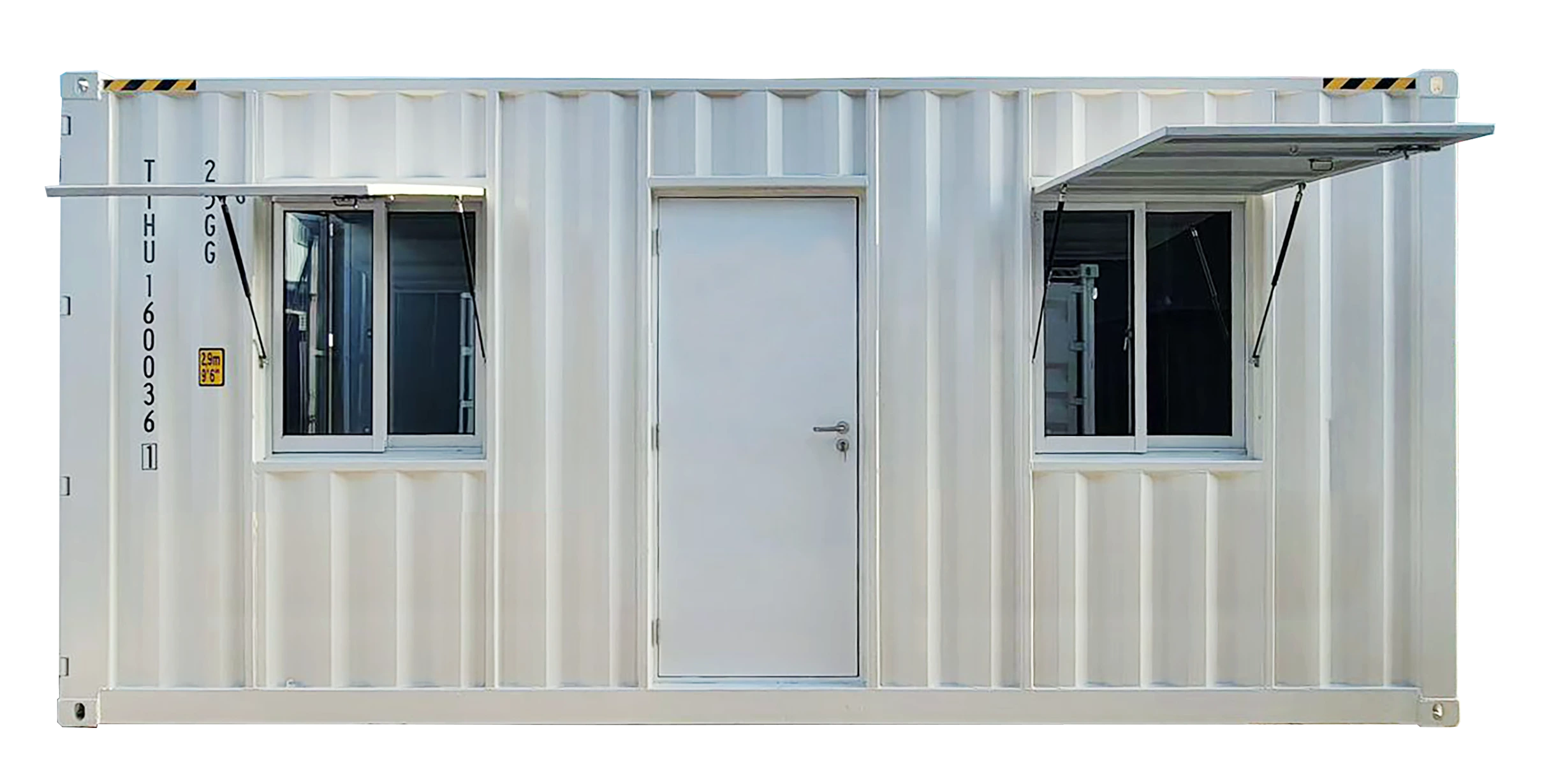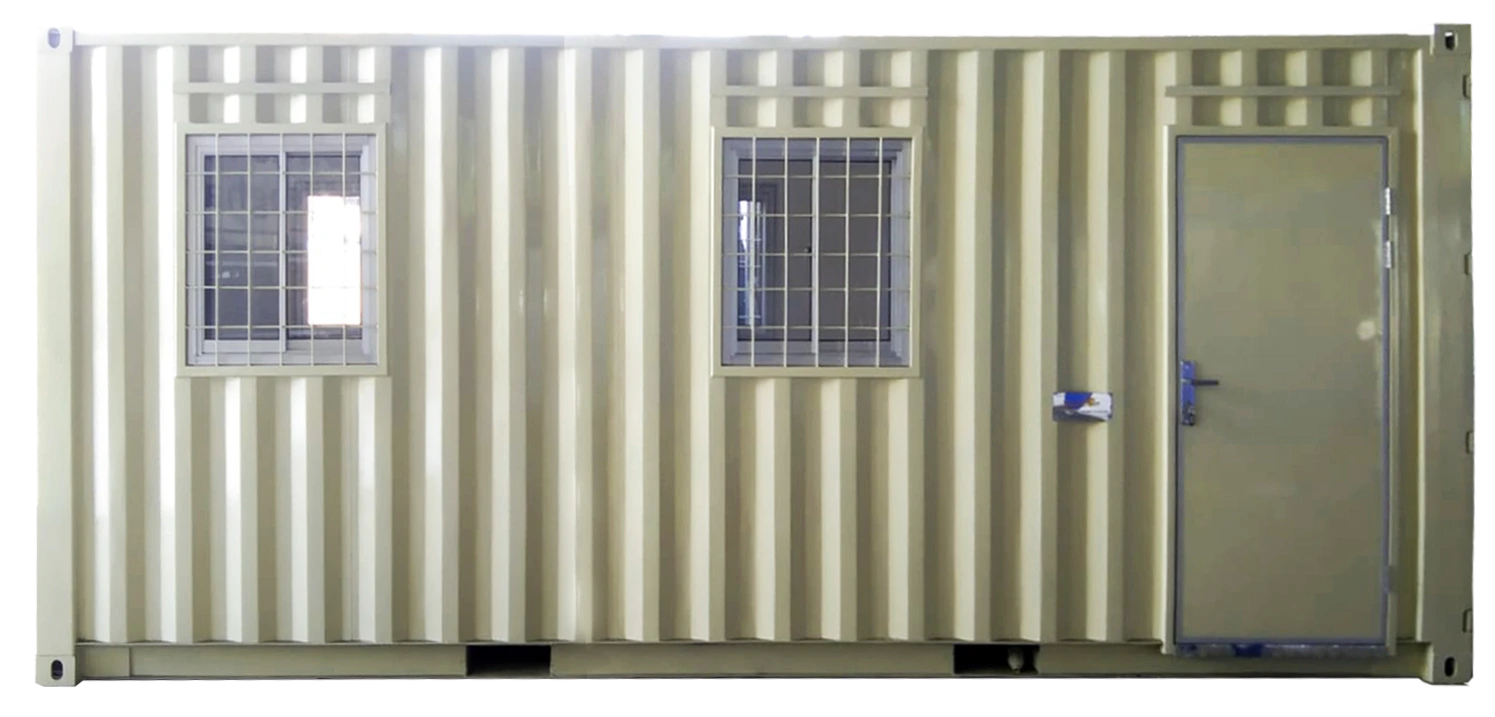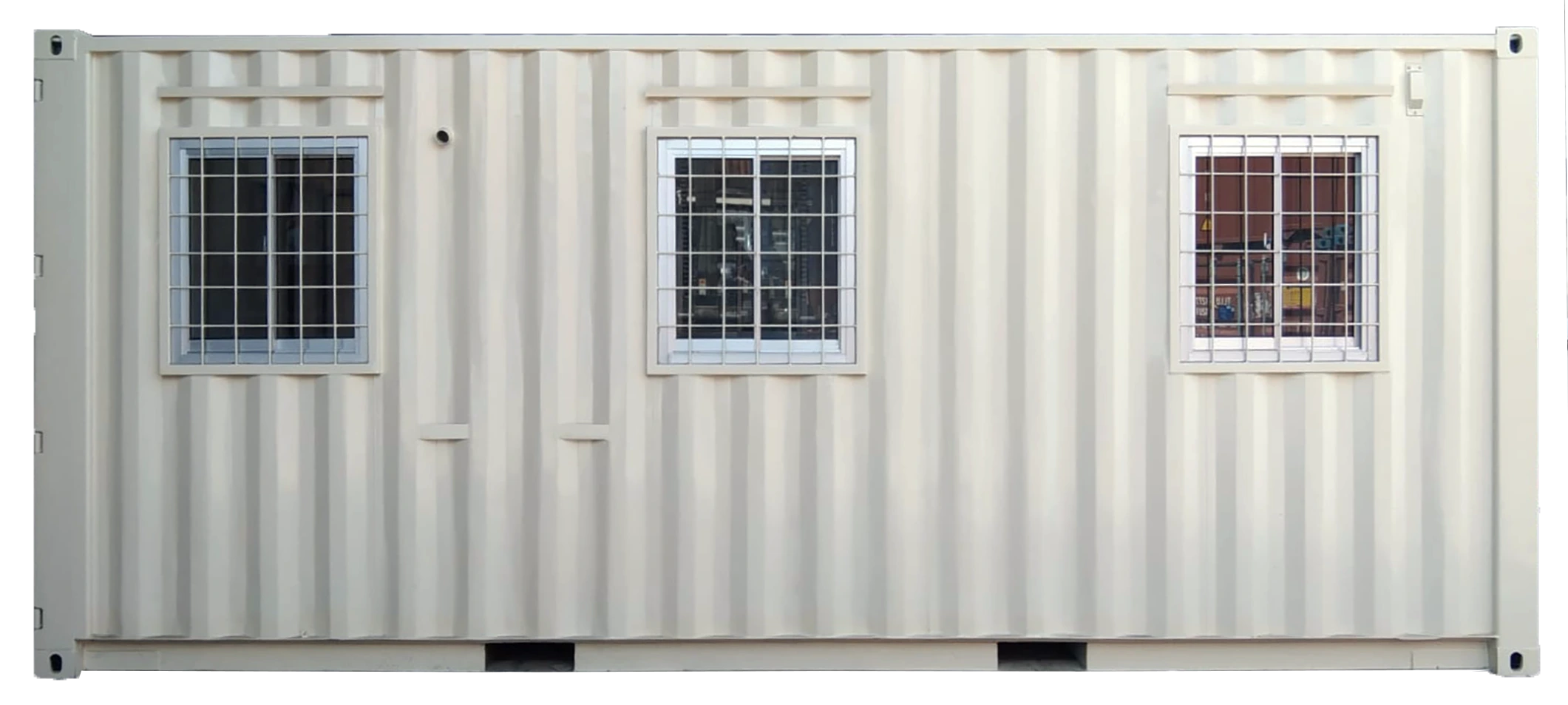 The Kinds of Modular as a Portable Office Building