Container House Design with Sandwich Panel Walls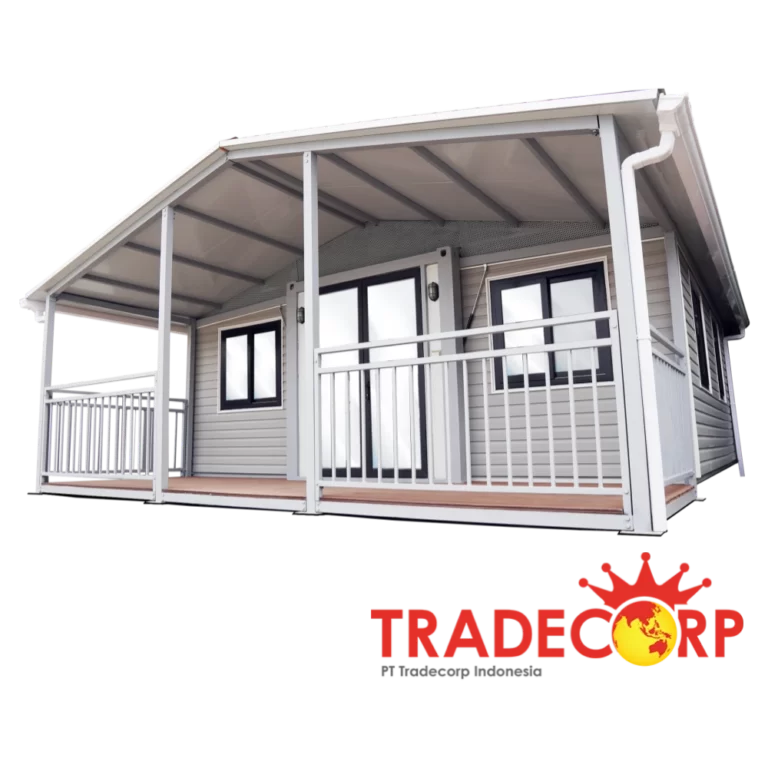 Various models of container houses can be found at Tradecorp Indonesia. Not all of them are made from steel, Tradecorp Indonesia has innovated by creating container houses with sandwich panel walls.
The use of sandwich panels aims to provide economical, efficient, and flexible housing while still prioritizing safety and comfort. Moreover, the use of sandwich panels makes the container houses resistant to corrosion, fire, and even ensures their stability in changing weather conditions.
By using the container structure as the frame and sandwich panels as the walls, Tradecorp Indonesia has produced a container house model that fulfills the expectations of many people who desire modern minimalist homes at an affordable price.
Container House Design with Sandwich Panel Walls from Tradecorp Indonesia
The combination of container frames and sandwich panel walls has given rise to a variety of container house options that can fulfill accommodation needs, whether it's for homes, offices, mess halls, director's quarters, worship places, businesses, dormitories, kiosks, or commercial units.
The choices presented by Tradecorp Indonesia range from exclusive models to small container house designs. These designs also cater to different sizes, including 20 feet and 40 feet container house designs.
What do these models look like? Check out the container house design ideas below!
ModBox: Container House Design with EPS Panel
ModPack: Container House Design with Rockwool Panel
ModMulti: Panel Multi-Story Container House Design with Lightweight Steel Frame
ModSnap: Folding Container House Design
ModHouse: Exclusive Design Container House
Rakita: Minimalist Design Container House
Advantages of Container Houses with Sandwich Panel Walls
Container houses with sandwich panel walls offer numerous advantages.
Container house construction can optimize land usage efficiently. Units can be stacked upon each other, allowing them to adapt to the available land area.
Container house designs can be expanded to create additional space. Moreover, the units can be modified to accommodate doors and windows according to personal preferences.
The container house design price is more affordable compared to the selling price of concrete houses. With its reasonable cost, you can still acquire a durable and quality residence that can be used for an extended period.
Container house construction adopts a knock-down system that enables the building to be assembled and disassembled quickly and easily.
5. Modern Container House Design
Container house designs cater to market demands for simple yet modern living spaces.