January 13, 2021
Posted by:

Andi

Category:

Past Projects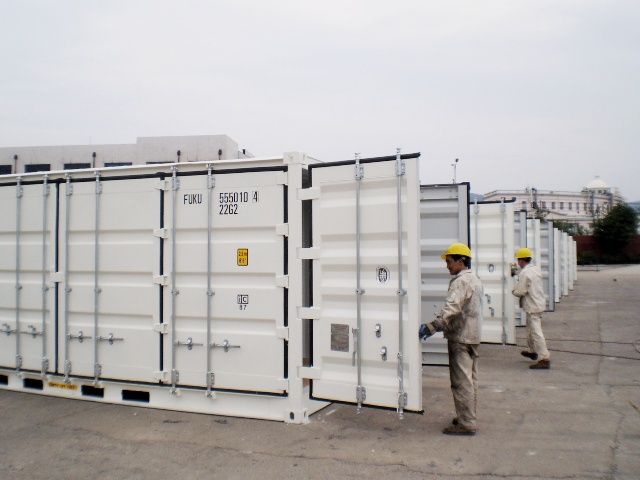 To begin with, Tradecorp's Side Opening Shipping Containers are manufactured to the highest quality in the market. This type of shipping container is a great investment for businesses that require accessing cargo quickly or under short notice. Unlike standard shipping containers where you have to remove front items to access items located in the back. This Side Opening Shipping Container provides better access to your stored items which makes loading and unloading processes more efficient.
Above all, forklifts can operate sufficiently to move in or out palletized cargo with this type of shipping containers. Therefore, this Side Opening Shipping Container would be beneficial for commercial industries or commercial shipping.
In addition, this is also excellent for storage alternatives for businesses and individuals because it is 1 foot (30,48 cm) taller than standard shipping containers. As a result, storing taller and larger will not be a problem.
Now, here are the key features of Side Opening Shipping Container:
Constructed using steel as the material
Opening throughout the container for better accessibility of your stored items
The additional height of 1 ft which provides bigger storing space
Side door that opened to 270 degrees for easier access
Durable and sturdy flooring to ensure the safety of the cargo
Best for fork loading
Extremely resistant
Further, Tradecorp Indonesia offers Side Opening Shipping Containers in few variations such as 20', 40' length, and 40' with curtain side. It is available for sale and hire in new and used conditions. Moreover, our company has trusted haulers ready to help you in arranging the delivery of your containers. Please send us your inquiry for more information regarding our Side Opening Shipping Containers.