Container and Modular Office for Temporary Site Office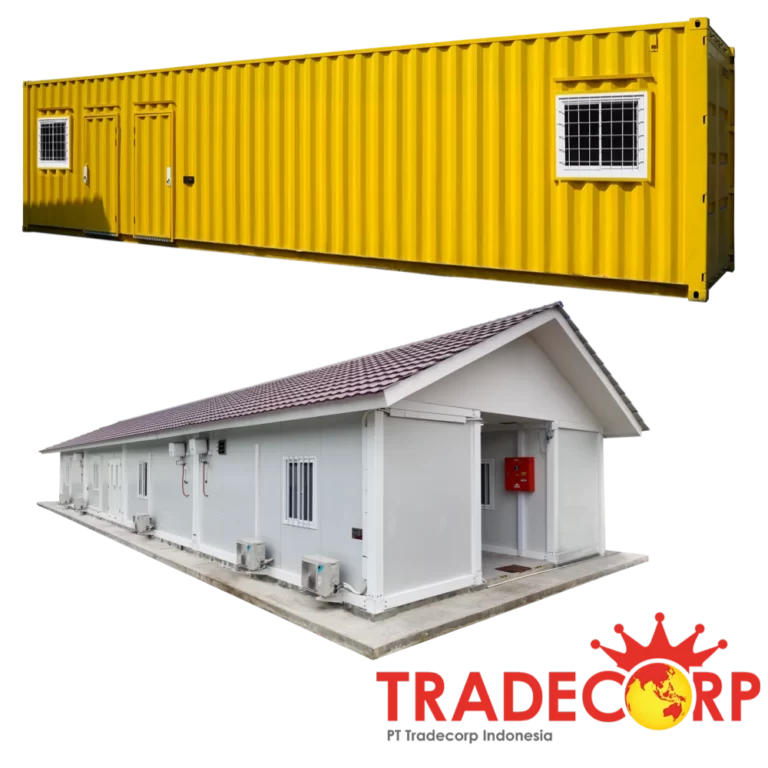 Known as direksi keet, temporary site offices are work facilities that support the productivity of workers during their tasks at project sites. 
The presence of project field offices is temporary, but they must be established before the project commences. 
Many roles directly involved in the project require field offices, including project managers, engineers, architects, quality control personnel, drafters, accountants, administrative staff, general affairs personnel, inspectors, and surveyors.
Even though they have different roles, communication and coordination among them are essential to ensure that on-site execution goes according to plan. Issues that arise can also be promptly resolved because all parties can discuss them in one place, which is the field office.
The selection of portable offices has now become the most up-to-date solution for quickly and flexibly providing facilities and infrastructure. 
The modification of containers into buildings and innovations in modular prefabricated structures have given rise to portable field offices complete with the advantages of efficiency and flexibility.
Tradecorp Indonesia, as a supplier of shipping containers, has innovated by offering container and modular field offices. What do their products look like? Find out in the following review!
What is Container Temporary Site Office?
A Container temporary site office is a site office constructed using modified shipping containers that are divided into working spaces.
These modified containers, known as "portacamps," are built by retaining the sturdy steel frame of the container as its foundation and still using the steel container walls, which have the advantage of being corrosion-resistant.
The placement of portacamp site offices from the factory to the project location is made possible because of corner castings and forklift pockets found on shipping containers.
Corner castings allow portacamps to be lifted with a crane, while forklift pockets enable office containers to be lifted and transported with a forklift.
Container offices are modified to provide not only workspace, but also restroom facilities. Regarding room temperature, office container buildings are equipped with glasswool insulation for heat insulation and soundproofing. Additionally, air conditioning units are installed.
With the experience it possesses, Tradecorp Indonesia has created various temporary site office designs for use as site offices.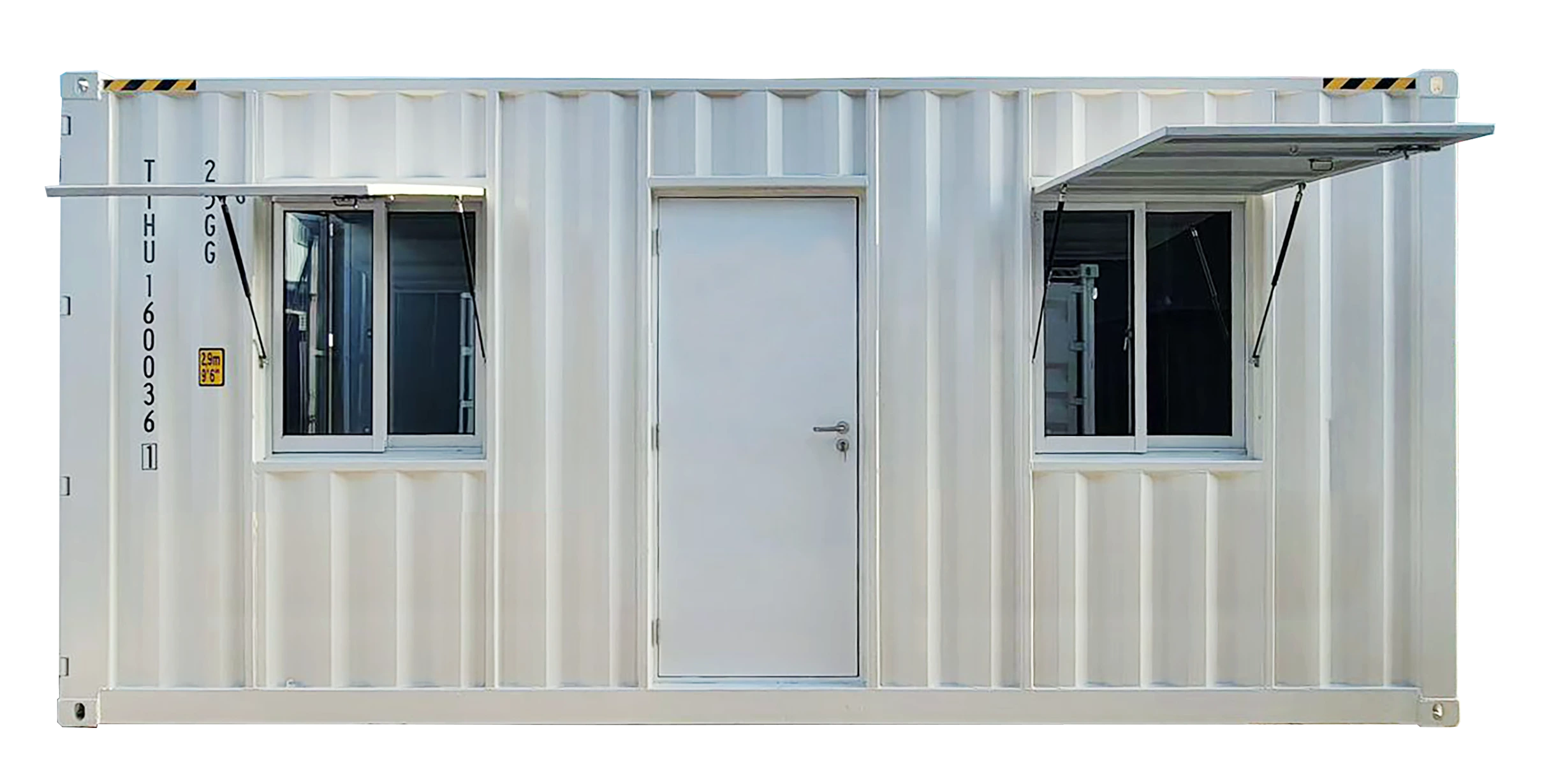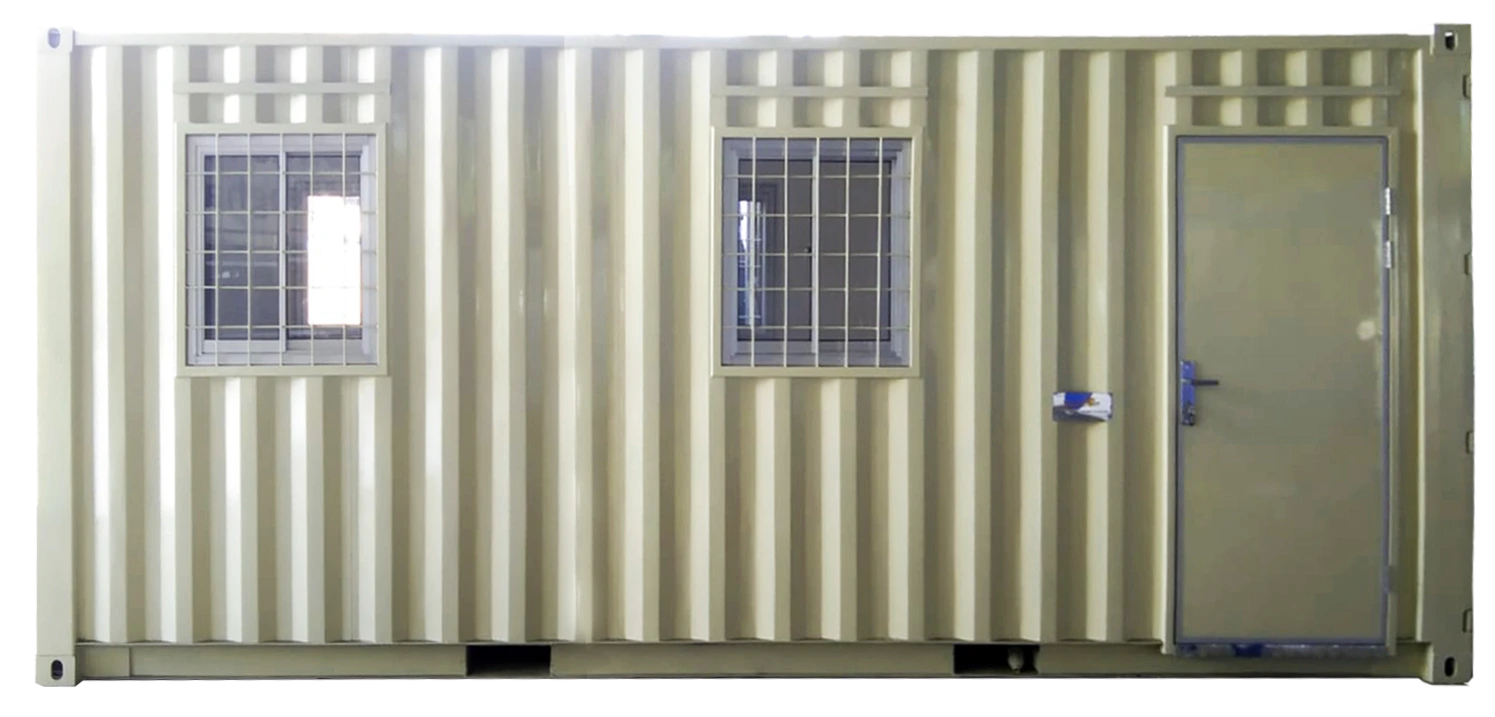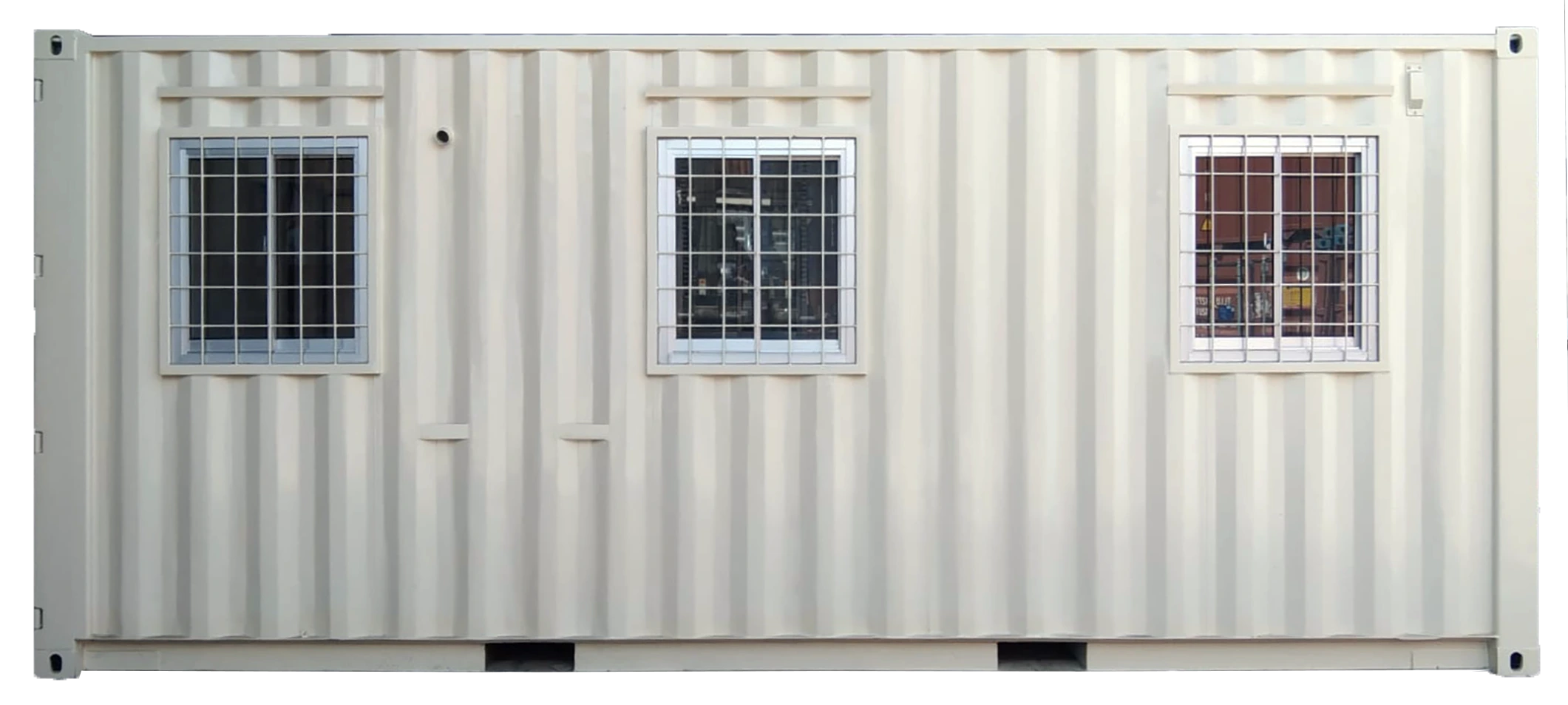 What is Modular Temporary Site Office?
A modular temporary site office construction is similar to a container temporary site office. Both structures differ based on the walls they use. 
A modular temporary site office is a prefabricated concept with sandwich panel walls. The use of sandwich panels in modular buildings aims to maintain the temperature inside the building.
Moreover, sandwich panels in modular buildings have various other uses, such as ensuring resistance to corrosion, fire, wind, and earthquakes. The use of modular construction also makes prefab building prices more economical.
The advantages of modular temporary site offices or portable site offices are similar to those of  container temporary site offices, as they are easy to lift and transport using cranes and forklifts.
Modular buildings are characterized by their flexibility, as they can be expanded to add more space inside, whether by constructing additional floors or expanding to the sides.
Tradecorp Indonesia has extensive experience in producing modular buildings. You can check out the models of modular field offices from Tradecorp Indonesia here.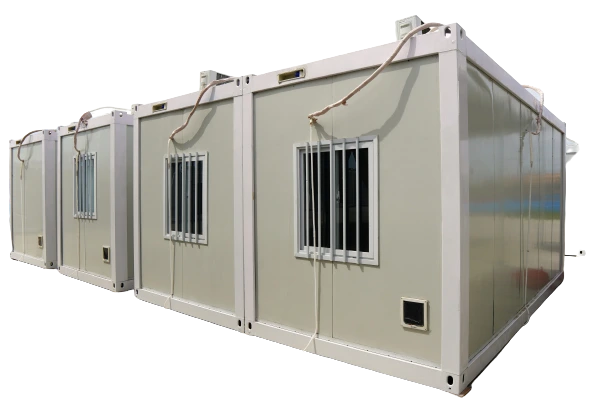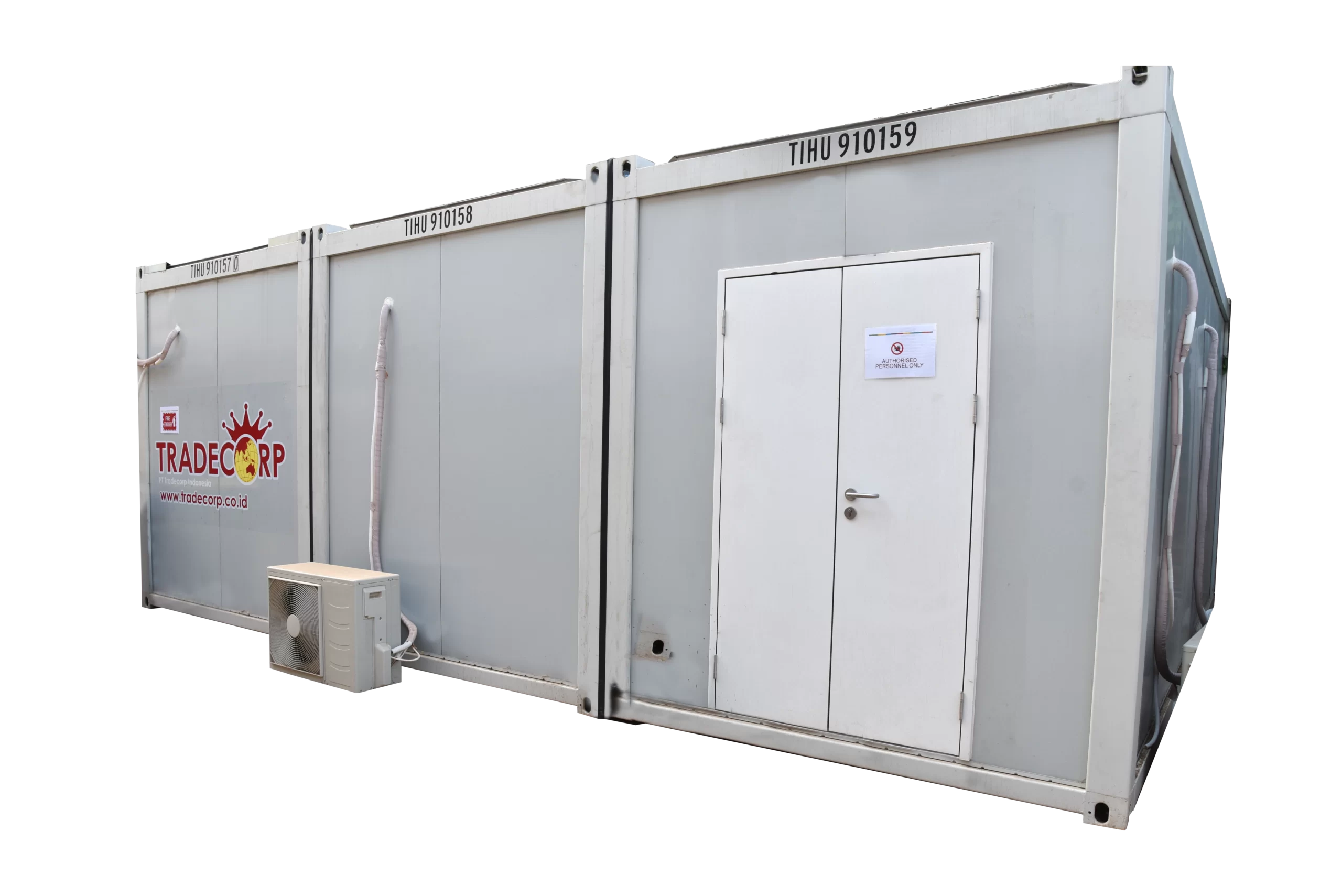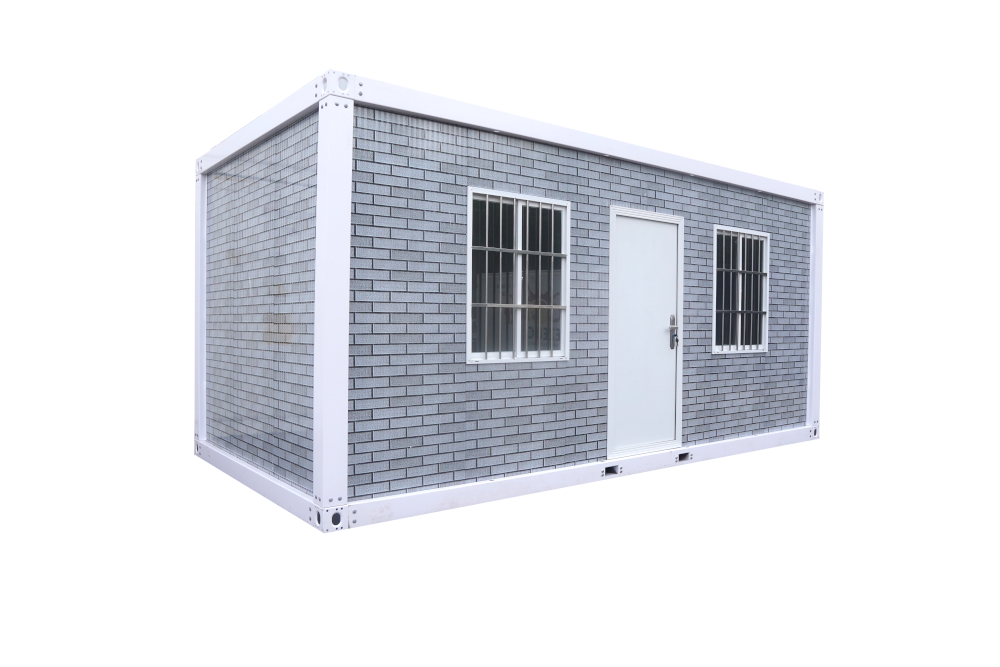 Between Portacamp and Modular, Which One is Suitable as a Temporary Site Office?
Both Portacamp and Modular buildings offer efficiency, flexibility, and cost-effectiveness. Both of them are suitable for use as direksi keet. The choice depends on the project owner's preferences, whether they lean towards the concept of Portacamp or desire a modular concept.
You may also want to consider the possibility of expanding the space in the future. If there are such plans, a modular office may be a suitable choice.
To assist you in making a decision, Tradecorp Indonesia provides free consultation services that can be obtained by filling out the online form available on the Container Indonesia website page.